We're currently seeking work. Find us on Submittable: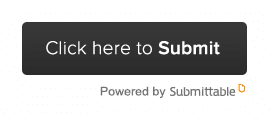 Submission Guidelines
Poets Reading the News, founded in 2016, publishes original poetry about current events from around the world. We are currently open to submissions. Please follow our social media platforms to stay updated on our calls for poetry.
• We accept only original and previously unpublished works, up to three (3) poems per submission. You may have one submission under review at a time.
• Simultaneous submissions are encouraged. If your writing is accepted elsewhere, please notify us as soon as possible.
• When possible, include news sources to support your submission and provide sources for any data or quotes. If your submission is heavily influenced by another poem, please acknowledge it with the word 'after' with the original poem's title and author in the header of the piece.
• Poets Reading the News encourages writers of all backgrounds to submit their writing, including writers of color, women writers, emergent writers, LGBTQI+ writers, low-income/no-income writers, and/or writers from regions near and far.
• Poets Reading the News does not publish works that promote prejudice or hatred including racism, misogyny, homophobia, transphobia, xenophobia or white supremacy.
• Entitle your submission "Breaking" to alert the editors that your poetry is time sensitive.
• We ask that you help sustain Poets Reading the News if you are able by paying a modest submission fee to offset our Submittable costs. If the fee is a barrier to your submitting, please go here for a no-cost submission form; all submissions arrive in the same general submissions inbox.
By submitting, you assure that you hold the rights to the poem(s) and are granting Poets Reading the News the rights to publish if accepted. This is a non-paying publishing market at this time. Your poetry may be selected to appear on Poets Reading the News social media platforms, newsletter, and/or radio features. We will assume a general interest in our publication attends to your submission and subscribe you to our newsletter.
Editorial Calendar
January 1-February 15: Open for submissions
June 15-July 15: Editorial break
July 15-November 15: Open for submissions
November 15-December 31: Editorial break