Poets Reading the News publishes original poetry about current events from around the world. We are open to submissions 365 days a year, 7 days a week, 24 hours a day. Please review the submission guidelines below. We look forward to reading your poetry!
• We accept only original and previously unpublished works.
• Submit up to three poems per submission. You may have one submission in review at a time.
• Simultaneous submissions are encouraged. We move quickly on accepted works. If your writing is accepted elsewhere, please notify us as soon as possible.
• When possible, include news sources to support your submission.
• Provide sources for any data or quotes.
• Poets Reading the News encourages writers of all backgrounds to submit their writing, including writers of color, women writers, emergent writers, LGBTQI+ writers, and writers from regions near and far.
By submitting your work, you are assuring that you hold the rights to the work and you are granting Poets Reading the News the rights to publish it if accepted. You are aware that if chosen for publication your work may be selected to appear on Poets Reading the News social media platforms, newsletter, and/or radio features. By submitting, we will assume a general interest in our publication and add you to our newsletter. At this time, this is not a paid opportunity.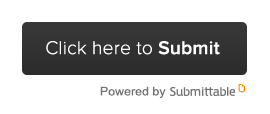 Emailed Submissions
You may also submit directly through e-mail. Please note response times are longer on e-mailed submissions. If your poetry regards a timely news event, please put "Breaking" in the subject line. Send up to three poems organized into a single .doc format. Be sure to include a brief, professional biography up to 40 words in length and any relevant news sources in the body of the email. Send submissions to: editors@poetsreadingthenews.om. Thank you for your patience.