Welcome to the Poets Reading the News ekphrastic poetry challenge! Every week, we share a photograph from recent news coverage and writers have six days to submit an original poem or prose piece inspired by the image. The winning work will be selected for publication on the Poets Reading the News platform and shared with thousands of readers via our newsletter and social media channels. Good luck!
Deadline: Tuesday 28 May, 5 PM PST*
This week's challenge: Harriet Tubman's placement on the new $20 bill, slated to coincide with the 100th anniversary of women's right to vote, has been cancelled. No new imagery will be introduced until 2028. Trump had called the move for Tubman's imagery "pure political correctness" in 2016, suggesting her portrait be placed on the $2 bill instead.
Read more about this story here.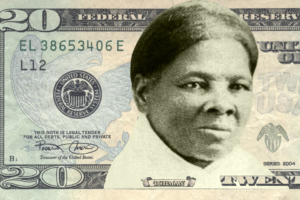 Source: Joe Buglewicz for The New York Times, reprinted under the Fair Use copyright exemption for educational nonprofits
________
PAST WINNERS