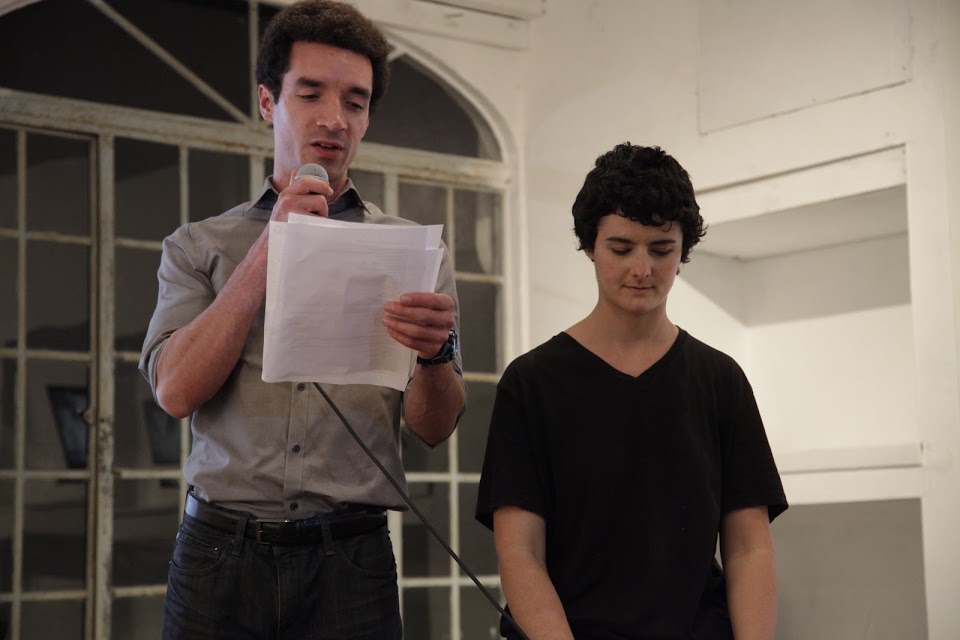 Poets Reading The News is curating a program of poetry-based events, installations and readings throughout 2017.
Please follow our Facebook page to stay updated on event information.
---
PAST
That Feeling When When Trump Gets Inaugurated OPEN MIC
Date: Thursday, January 19th, 2017
Location: B4BEL4B Gallery, 184 10th Street, Oakland CA
Time: 7:30 PM – 10:30 PM
$7 at the door (none turned away)
Join us for a night of sparkling literary madness against the machine! MCs Jenna Spagnolo and Elle Aviv Newton, coeditors of Poets Reading the News, will host a cathartic evening of poetry and conversation to mark a day that once existed far beyond our wildest imaginations: the inauguration of Donald Trump as President of the United States. Commiserate! Activate! Become the politically empowered entity you wish to see in the world!
Emergent Media Lab Series: Poets Reading The News
Date: Saturday, September 17th, 2016
Location: B4BEL4B Gallery
Curators Elle Aviv Newton + Jenna Spagnolo present a multi-dimensional event exploring the electric borders of poetics, activism, and technology. It is the launch of Poets Reading The News, an innovative digital media project that bridges journalism and poetry and features the artist collective Saito Group, an anonymous group of writers, designers and hackers in support of the right to the city, data rights and economic solidarity. Saito Group's crowdsourced Twitter poems will be streamed in projected installations and will participate in an anonymized Q&A with the curators.