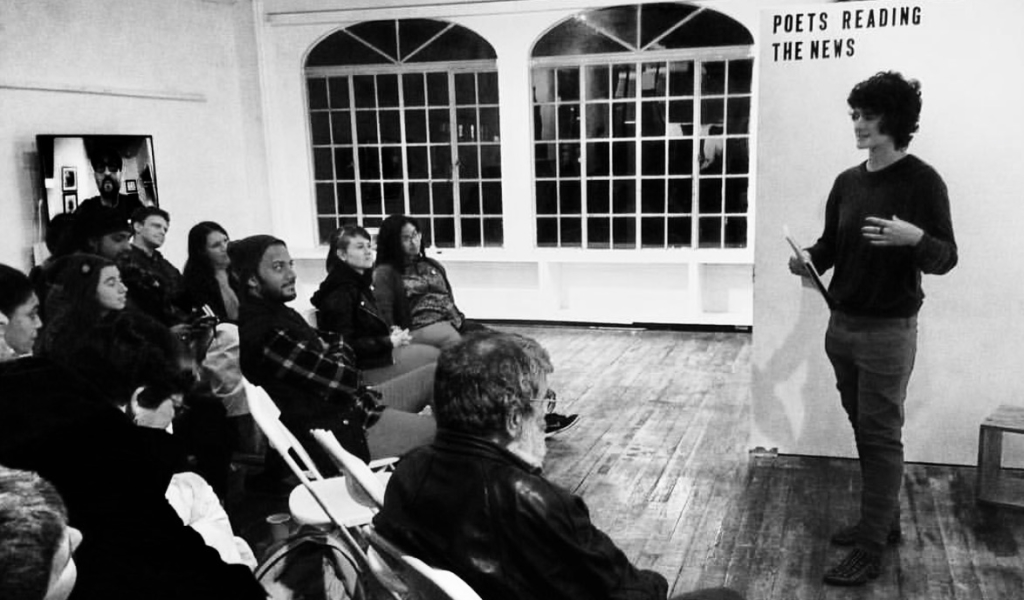 We rely on the generous support of our incredible world-wide community to sustain and grow this groundbreaking publication. We've got BIG plans for the future – and with your help, we can bring them to life. Make a tax-deductible donation.
Your gift makes a meaningful difference, and we thank you for your support. For more information, or to donate your skills, digital art, electronic gear or space for our future events, please contact us at: donate@poetsreadingthenews.com.
Poets Reading the News is a sponsored project of Fractured Atlas, a non-profit arts service organization. Contributions for the charitable purposes of Poets Reading the News must be made payable to "Fractured Atlas" only and are tax-deductible to the extent permitted by law.