El Paso, Texas, March 2016
The Juárez man known
by his friends as "El Chahuis"
died at an El Paso hospital
after hanging himself
in the county jail
after being detained
after crossing the border
in an illegal manner.
Tuesday, his neighbors
in Granjas de Chapultepec
prepared to make t-shirts
with his photo, a homage to him
they could offer. They described
him as a joyful character
without sadness. He is pictured here
with his grandmother Lolita.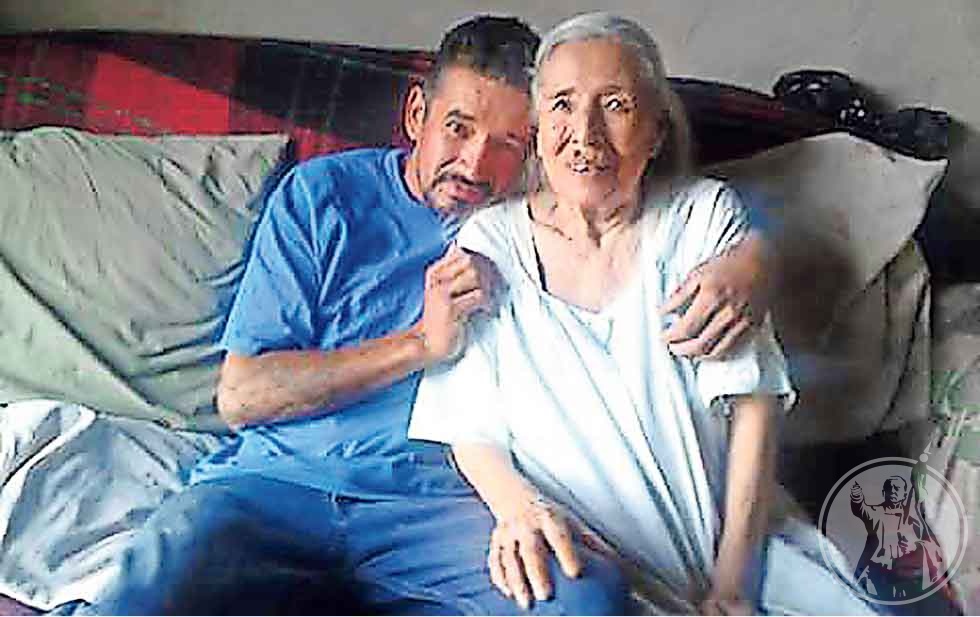 ---
---
Abigail Carl-Klassen has been published in ZYZZYVA, Cimarron Review, Guernica, Aster(ix) and Post Road. She was nominated for a Pushcart Prize and Best New Poets 2015. She earned an MFA from the University of Texas El Paso's Bilingual Creative Writing Program and taught at El Paso Community College and the University of Texas El Paso.
This piece is a found poem from the translated El Diario post about Norberto Santa Cruz. Image of Santa Cruz and his grandmother via El Diario.